Bantayan Resort

Hoyohoy Villas is located in Santa Fe Beach, Bantayan Island, north of Cebu Philippines. Bantayan Island is 3 hours away from Cebu City (by car or bus) plus 1 hour boat ride from Hagnaya Port to Santa Fe Port.
The villas in Hoyohoy are made of thatched roofs and stand on stilts. Downstairs is an open air living room while the rooms are upstairs.
A listing of various water sports, tours and other recreational activitites are available at the front desk, which include scuba diving, island hopping, fishing, biking and even golf. Hoyohoy Villas also offers table tennis, beach volleyball and board games.

Hoyohoy Villas - Rates
Regular Villas - PhP 5,000 (for two, inclusive of breakfast)
Beachfront villas - PhP 6,000 (for two, inclusive of breakfast)

Extra Person Charge - P1200 per person. Maximum of 2 extra persons per villa.
Children: 10 years and below free of charge.
Hoyohoy Villas Bantayan - Amenities
All villas are fully air-conditioned, equipped with IDD and NDD telephone facilities, colored television with satellite dish, refrigerator, fully stocked mini bar, a writing desk, a bathroom with toilet facilities, and an outdoor garden shower. Each villa has it's own terrace.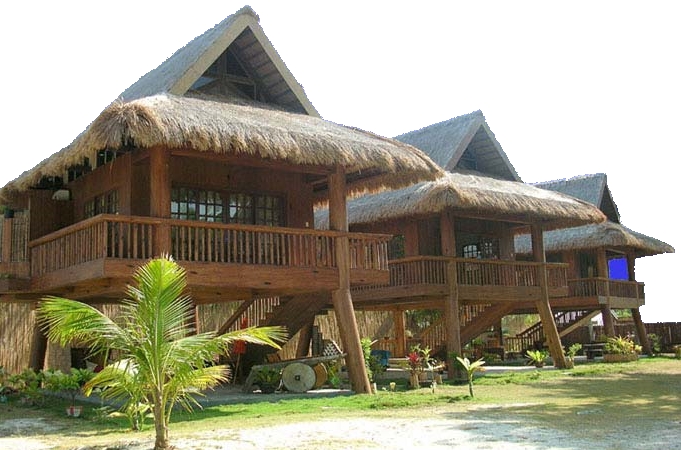 BOOK HOYOHOY BANTAYAN NOW!
INSTANT INQUIRY - FILL UP THIS FORM OR
SEND ME A MESSAGE (Live Chat Support)
CEBU NUMBERS
+63.32.253-4966 PLDT | +63.32.410-7069 GLOBE
MANILA NUMBERS
+63.2.542-2409 PLDT | +63.2.925-3253 PLDT
CELLPHONE NUMBERS
+63.922.852-5150 | +63.919.991-3828 +63917.626-2242
Explore Bantayan Resorts
Explore Cebu Beach Resorts
Explore Bohol Resorts; Boracay Resorts; Palawan Resorts