Dumaluan Beach Resort in Panglao Island Bohol, Philippines
A vacation experience unlike any other awaits you in Panglao Island...
Dumaluan Beach Resort, located in Dumaluan Beach, offers the most affordable accommodations in what is perhaps the best stretch of white sand beach in Panglao Island.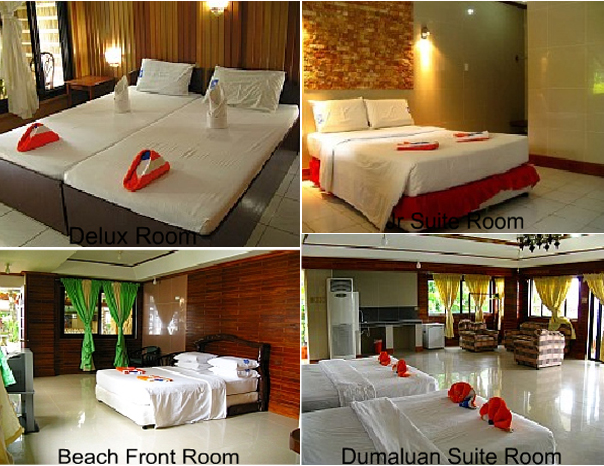 Dumaluan Beach Resort is a family oriented place popular for recreation, hospitality, great food and lots of vacation fun. Total relaxation is exactly what Dumaluan Beach Resort wants you to have. With its long stretch of white sand beache, good accommodations, and fun outdoor activities you can unwind, loosen up and enjoy your vacation.
For those who need to access the internet, Dumaluan Beach Resort offers FREE wireless internet for your convenience.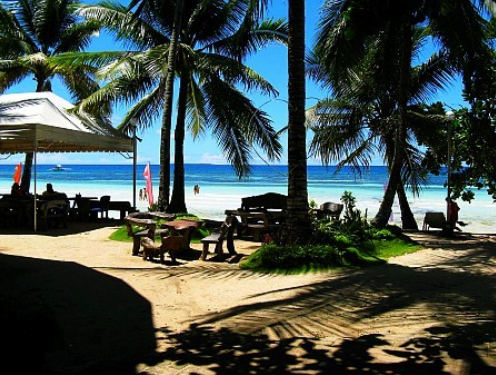 A tradition of hospitality awaits you at one of our 59 guest rooms, each room is well appointed.
Dumaluan Beach Resort: Features and amenities
Oceanfront rooms with terraces

Air-Conditioning

FREE Wireless Internet Access in Beach Area

Complimentary Breakfast Depending on Accomodation

Check in time 2:pm - Check out time 12:pm Noon

Extra mattresses will be provided for extra persons. Free breakfast for extra persons depending on Accomodation.

Prices are subject to change without prior notice.
DUMALUAN BEACH RESORT - ROOM RATES
*Rates valid until December 2016. May change without prior notice.
Standard Aircon - PhP 1,800 nett per night, good for 2 with breakfast
Superior Deluxe - PhP 2,500 nett per night, good for 2 with breakfast
Deluxe - PhP 2,900 nett per night, good for 2 with breakfast
Kamalig Aircon - PhP 3,400 nett per night,good for 2 with breakfast
Executive Double - PhP 3,900 nett per night, good for 2 with breakfast
Executive Beachfront - PhP 4,400 nett per night, good for 2 with breakfast
Executive Family - PhP 4,900 nett per night, good for 4 with breakfast
Junior Presidential - PhP 5,500 nett per night, good for 2 with breakfast
Presidential - PhP 6,500 nett per night, good for 4 with breakfast
Dumaluan Suite - PhP 7,500 nett per night, good for 5 with breakfast
CEBU NUMBERS
+63.32.253-4966 PLDT | +63.32.410-7069 GLOBE
MANILA NUMBER
+63.2.542-2409 PLDT
CELLPHONE NUMBERS
+63.922.852-5150 | +63.919.991-3828 +63.917.626-2242
Explore Bohol Packages, Bohol Tours, Bohol Resorts
Explore Cebu Hotels and Resorts